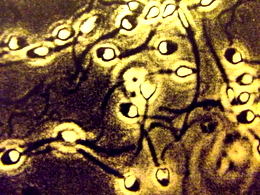 A report in 2012 found that fertility acupuncture treatment by professional acupuncturists, increased fivefold over a ten year period. The HFEA identified as long ago as 2007 that infertility is the second most common reason for which UK women in the 20 to 45 age group, visit their GP.
There is much that acupuncture can offer in this area, and couples I see are at one of two stages. The first group have been trying to conceive for long enough (often around two years) for their GP to have arranged some tests. This are usually a semen analysis for men and blood hormone tests for women. The second group are those who have been trying for a shorter time, perhaps six to twelve months as a guide, but who would like to take the step of arranging an acupuncture consultation.
For a thorough discussion of this subject and a description of how I approach fertility acupuncture, please see my detailed Fertility article.
You can also see the British Acupuncture Council's two minute video on fertility treatment.