Robin Costello BSc. DipAc. MBAcC. CertAc(China)
Duryard Valley Clinic, 5 High Croft, Exeter EX4 4JQ
Tel: 01392 424276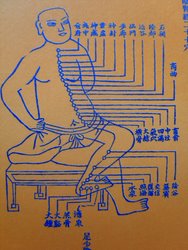 Naturally people always ask what does acupuncture treat? Acupuncture originated in China, and other far eastern cultures, where it still features in mainstream healthcare, both as a stand-alone therapy and alongside conventional western medicine. It is widely used and accepted all over the world. There are now over 1000 recommendations for treatment of more than 100 conditions, enshrined in clinical practice guidelines across 30 countries. Sections of our own NHS have made use of acupuncture in for example, mental health, midwifery and pain control.
Overall, an estimated four million treatments are now provided in the UK annually, and this has been cited as a substantial contribution to the nation's healthcare (1). Of these, something like half a million treatments are given for pain relief of one sort or another eg. back, neck, nerve pain etc.  Dr Stephen Birch, associate professor at the Kristiana University in Oslo, says his team has identified 4463 positive recommendations for acupuncture in 2175 different publications around the world.
Most people consult an acupuncturist wanting help with specific symptoms. They may for example, want to relieve lower back pain, chronic headaches, or the pain associated with osteoarthritis of the knee. Some people use acupuncture because they feel generally unwell but have no obvious diagnosis. Traditional Chinese acupuncture is a treatment tailored for each individual. It often therefore has the effect of helping the main complaint, whilst simultaneously providing a ripple of secondary benefits felt in one's wider health and wellbeing. This is a feature which is making acupuncture particularly attractive to many people nowadays. Western medical research into genetics and our gut biome is pointing towards a time when all medical interventions may be tailored for the individual.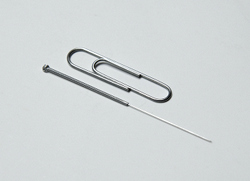 In the Articles menu, you will find evidence from medical researchers worldwide, showing acupuncture's effectiveness across a broad range of conditions.You are always welcome to telephone to enquire about a particular complaint. The evidence base for acupuncture increases year by year, but trials to date vary in their quality. The British Acupuncture Council has produced an explanation of the evidence base for acupuncture, and discusses a wide variety of conditions in relation to it.
For some conditions, you may already be under the care of your GP or a specialist. Seeing an acupuncturist as well is not usually a problem, and I would encourage you to tell your doctor you are doing so. GPs are interested to learn of other treatments which have helped their patients.
We can also say with considerable confidence, that acupuncture is one of the safest forms of medical intervention in use in the UK today (2,3,4,5).
(1) Acupuncture in Practice: Mapping the Providers, the Patients and the Settings in a National Cross-Sectional Survey. British Medical Journal Open, January 2012.
(2) The York Acupuncture Safety Study: A Prospective Survey of 34000 Treatments by Traditional Acupuncturists. British Medical Journal 2001.
(3) Adverse Events following Acupuncture: Prospective Survey of 32000 Consultations with Doctors and Physiotherapists. British Medical Journal 2001.
(4) Patient Reports of Adverse Events Associated with Acupuncture Treatment: A Prospective National Survey. Qual Saf Health Care 2004. 
(5) Acupuncture-related adverse events: systematic review & meta-analyses of prospective clinical studies. BMJ Open, 6 September 2021.