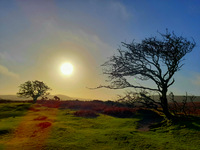 From December, I notice a good deal of tiredness afoot among my patients: the days are shorter, giving us a subtle yet powerful cue to slow down, expend less energy, and sleep longer. Despite this, what happens in our modern culture? People instead seem to have to work ever harder through this month: projects at work have to be finished before the Christmas holidays, and we have preparations to be made in our own lives at the same time. Life actually gets relentlessly busier!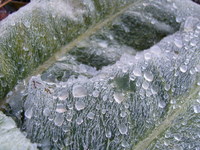 We are now having some frosty mornings, but for the last month, it has mostly felt damp in Devon. The damp of an English winter, especially if combined with cold, can be a challenge to the body if we are inadequately dressed. In Chinese medicine, it is particularly important to protect your lower back (considered the seat of your warming Yang Qi), and your joints (considered vulnerable to adverse climatic factors). In Britain, rheumatic aches and pains are unfortunately very common: I treat a lot of people who can categorically state that their troublesome joints are more uncomfortable when the weather is cold and/or damp. (These associations have been confirmed by research from the University of Manchester: see my post of 24 October 2019 under Arthritis & Joints.)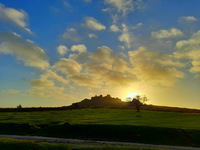 The Chinese recognised this pattern centuries ago, and gave it the name "Bi"; it is described in a medical text dating from 610 AD. Sometimes, but not always, there is evidence of osteoarthritis in the affected joint(s); other times, it may instead be an old injury which plays up in unfavourable weather. What can you do to help yourself if this sounds like you or someone you know? When I am treating this condition, I recommend that my patients wear additional warm layers over the joint concerned, that they avoid the damp eg kneeling on damp ground if the knee is affected, that they have an appropriate diet of warm cooked foods, and that they take up the right kinds of exercise. Acupuncture and self-help can mean that winter need no longer herald in the dreaded rheumatism.

To remind you that winter will not last forever, remember this symbol from the ancient Chinese Book of Changes or Yi Jing. It is hexagram 24, associated with the winter solstice. The solid line on the bottom represents the yang beginning to stir deep within the earth, ready for the lengthening and warming of the days.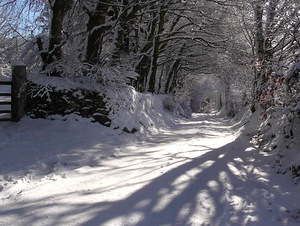 If your mood does tend to be lower at this time of year, be sure to soak up plenty of daylight at every opportunity: try to work by the window for example, as the intensity of natural light is many times greater than artificial light, even when it's dull and overcast.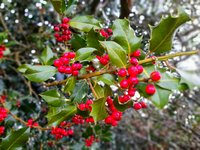 If you have more time, go out and explore the Devon countryside for a longer trek: clamber down into some of our deep, wooded valleys, and follow rivers like the Bovey or Teign, to tune into the stillness of a season which is actually very special in its own way. Let the meditative state of mind which can be induced by walking, help you to reflect quietly on the year that has gone by, and the year of opportunity which is to come.