Robin Costello BSc. DipAc. MBAcC. CertAc(China)
Duryard Valley Clinic, 5 High Croft, Exeter EX4 4JQ
Tel: 01392 424276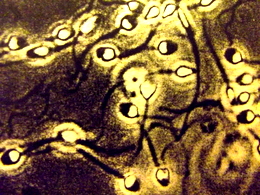 If you are interested in having fertility acupuncture in Exeter, there is much that I can offer in this area. Couples I see are at one of two stages. The first group have been trying to conceive for long enough (often around two years) for their GP to have arranged some basic tests. The second group are those who have been trying for a shorter time, perhaps six to twelve months, but who would like to take the step of arranging an acupuncture consultation.
For a thorough discussion of this subject and a description of how I approach fertility acupuncture, please see my detailed Fertility article, where you will find evidence-based advice on lifestyle factors from diet to stress.
If you are seeking support through the IVF process, then please see my separate IVF article.