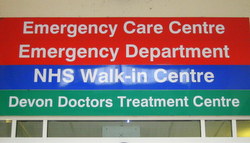 A study undertaken in the Emergency Department of a hospital in Tunisia, has found that compared to morphine, acupuncture is associated with more rapid and effective pain relief, and is better tolerated.
Doctors allocated 300 patients with moderate to severe acute pain, to receive either acupuncture or intravenous morphine. Successful analgesia was defined as a drop in pain intensity of at least 50% from baseline. In the acupuncture group, a success rate of 92% was obtained, whereas the corresponding figure in the morphine group was 78%. Pain resolution time was 16 minutes in the acupuncture group, versus 28 minutes in the morphine group. Adverse effects were significantly fewer in the acupuncture group (4) compared with the morphine group (85).
The authors conclude that acupuncture should be considered in today's increasingly complicated and polymedicated patients to avoid adverse drug reactions.
(Acupuncture versus intravenous morphine in the management of acute pain in the ED. American Journal of Emergency Medicine, 20 July 2016.)