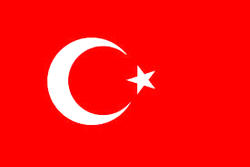 Researchers in Turkey studying acupuncture for fibromyalgia, have found that it may provide better subjective clinical outcomes, plus long-term objective improvements in levels of pain neuromediators. A total of 75 women with the condition were randomised to receive either true acupuncture, sham acupuncture or simulated acupuncture. Treatments were given twice a week for four weeks.
Serum serotonin levels increased after treatment in both the true and sham acupuncture groups, but the increase in the true acupuncture group was significantly greater. Levels of substance P, the main pain neurotransmitter in the central nervous system, decreased in the true acupuncture group, but increased in the simulated acupuncture group. Some short-term improvements in subjective symptom scores occurred in all three groups. However the true acupuncture group showed the most benefit, with significant improvements in almost all clinical outcomes, including pain, number of tender points, disease impact, depression and general health. These changes were still reported three months after the end of treatment.
The authors conclude that acupuncture, rather than sham or placebo acupuncture, may lead to long-term improvements in clinical outcomes and pain neuromediator values. Changes in serum serotonin and substance P levels may be an explanation behind acupuncture's mechanisms in fibromyalgia treatment.
(Effects of Acupuncture Treatment on Fibromyalgia Symptoms, Serotonin, & Substance P Levels: A Randomized Sham & Placebo-Controlled Trial. Pain Medicine, 6 December 2017.)