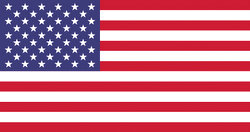 A team of American researchers lead by Columbia University Irving Medical Center, has shown acupuncture to have long-term benefits for joint pain in breast cancer treatment with aromatase inhibitor (AI) drugs. The drugs, such as anastrozole, letrozole, and exemestane, are prescribed for hormone-sensitive tumours, but joint pain and stiffness contribute to more than 50% of patients reducing or stopping their medication.
A group of 226 women with early stage hormone-sensitive breast cancer, and joint pain from taking AI medication, were randomised to true acupuncture, sham acupuncture or to waiting list control. Treatment was given across eleven academic and community sites. Acupuncture was given twice per week for 6 weeks then once per week for 6 further weeks. True acupuncture was partially individualised, and sham acupuncture consisted of needling at non-acupoints.
One year from the start of treatment, statistically significant improvements in pain scores were seen for the true acupuncture group compared with the other two groups. The researchers conclude that this study highlights the durability of the acupuncture response through one year, as well as the importance of having both sham and waiting list groups to fully evaluate the effect of the acupuncture intervention.
(Comparison of Acupuncture vs Sham Acupuncture or Waiting List Control in the Treatment of Aromatase Inhibitor-Related Joint Pain: A Randomized Clinical Trial. Journal of the American Medical Association Network Open, 11 November 2022.)