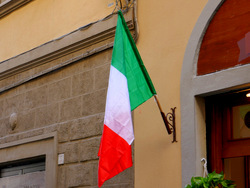 Researchers in Italy have examined the usefulness of acupuncture for PTSD (post-traumatic stress disorder) following the central Italian earthquake of August 2016. A total of 41 patients were given four treatments over consecutive days. Both psychological and physical symptoms were reported by 68% of patients.
At baseline, 23 patients reported severe or extremely severe pain. After the third treatment, this dropped to four patients. With regard to psychological symptoms, 32 patients rated these as severe or extremely severe at baseline. After the third treatment, this dropped to 7 patients.
The researchers say this was an observational study with the goal of evaluating acupuncture in an emergency context. The results suggest that acupuncture could be a useful tool for reducing psychological symptoms related to earthquakes, but further research is required.
(An Observational Study on Acupuncture for Earthquake-Related Post-Traumatic Stress Disorder: The Experience of the Lombard Association of Medical Acupuncturists/Acupuncture in the World, in Amatrice, Central Italy. Medical Acupuncture, on-line 15 April 2019.))