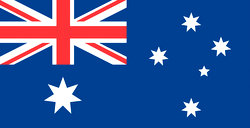 Acupuncture helps depression and stress in pregnancy, whilst also being well-tolerated and free from adverse events, according to an Australian team.
The researchers, from Western Sydney University, undertook a pragmatic trial with 57 pregnant women suffering from depression. The women were randomised to receive either acupuncture plus usual care, progressive muscle relaxation plus usual care, or usual care alone. Treatment was given from 24 to 31 weeks gestation. Acupuncture was individually tailored to each patient.
Significantly lower depression scores were observed in the acupuncture group compared with the other two groups. The same was true of scores for stress and psychological distress.
(The feasibility of acupuncture as an adjunct intervention for antenatal depression: a pragmatic randomised controlled trial. Journal of Affective Disorders, 1 October 2020.)