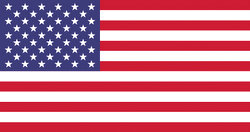 The largest and most rigorous study of its kind has found that acupuncture significantly reduces the joint pain experienced by women having treatment for early stage breast cancer and taking aromatase inhibitors (eg Arimidex, Aromasin,Femara). These drugs are normally prescribed for post-menopausal women whose breast cancers are hormone receptor-positive, but up to 50% of patients who take them experience significant joint pain and stiffness.
In the multi-centre clinical trial led by researchers at NewYork-Presbyterian Hospital and Columbia University Irving Medical Center, 226 women were randomised to receive either true acupuncture, sham control or no treatment. Sessions were given twice a week for six weeks, then weekly for a further six weeks. After six weeks, the improvement seen in the true acupuncture group compared to the other two groups, was significantly greater, and larger than that exhibited by antidepressants when they are used for cancer pain. Around 30% of control group participants reported a clinically meaningful change, whereas the same figure for the true acupuncture group was 58%. Additionally, unlike the results of drug therapy, the pain relief from acupuncture was still apparent 24 weeks after treatment had ended.
Dr. Katherine Crew, director of the Clinical Breast Cancer Prevention Program at NewYork-Presbyterian/Columbia University Irving Medical Center says "There are so few side effects [to acupuncture] and it's non-addictive. This has real implications for patients in how patients can address their pain. Our goal now is to make sure patients have access to it and that insurance will cover it, just like they would for a pain medication."
(NewYork-Presbyterian News, on-line 7 December 2017.
Postscript: Effect of Acupuncture vs Sham Acupuncture or Waitlist Control on Joint Pain Related to Aromatase Inhibitors Among Women With Early-Stage Breast Cancer: A Randomized Clinical Trial. Journal of the American Medical Association, 10 July 2018.)