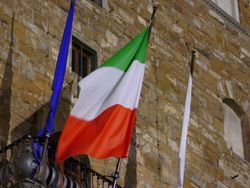 Italian researchers at Santa Maria del Carmine Hospital, Rovereto, have concluded that acupuncture is a safe and well-tolerated procedure that can reduce preoperative anxiety. They randomised 120 patients undergoing cholecystectomy or hernia repair surgery, to one of three groups: body acupuncture; ear acupuncture; or a sedative drug group receiving midazolam. Acupuncture was given 30 minutes prior to surgery.
Anxiety reduction was measured by consumption of propofol (anaesthetic and sedative) and fentanyl (anaesthetic). Body acupuncture was more effective than midazolam, with patients showing lower fentanyl consumption. Both acupuncture groups had lower propofol consumption compared with the drug group, and had no adverse events or local complications. (
Preoperative anxiety management: acupuncture vs. pharmacological treatment – A prospective study.
European Review for Medical & Pharmacological Sciences, February 2022.)