Who uses Acupuncture for Injuries?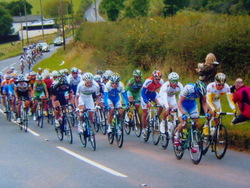 In this introduction to acupuncture treatment for injuries, the term injuries can be taken to include all physical trauma, whether caused by playing sport, accidents, falls etc. On the sports front in particular, acupuncture is used by the British Olympic team, the British Rugby team, and many Premier League football teams, because it allows them to return to training more quickly.
British Olympic swimmer Adam Peaty, uses acupuncture and cupping. Double-Olympic champion Rebecca Adlington, says acupuncture helped her throughout her career, having received it for a shoulder injury among other things. Retired Olympic heptathlon champion Jessica Ennis-Hill, says "I've had acupuncture after training injuries, just to get deep into the muscle. It works really well." Chris Hoy, former Olympic cycling champion, used acupuncture for both injury treatment and prevention, describing it as an integral part of his therapy routine. Whilst he was an England batsman, Kevin Pietersen had acupuncture to help with injury. Former British tennis number one Tim Henman says,"When I've had muscle soreness or tightness in my lower back, feet and elbows, acupuncture has been very good."
Injuries are of two broad types:
Acute Injuries
These result from sudden incidents eg. spraining your ankle walking over uneven ground, being badly tackled in football, or suffering a whiplash injury when hit from behind in a car. These benefit from prompt assessment. A few acupuncture sessions spaced closely together and started as soon as possible, can be extremely helpful.
Chronic Injuries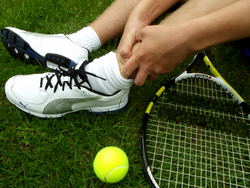 When problems have persisted for weeks or months, they are classed as chronic. They usually result from the repetitive application of forces to the same part of the body. Tennis elbow and cyclists' knee problems are common examples from sport, but there are many occupations which require repetitive movements or use of a particular tool or body joint all day long. These injuries essentially stem from overuse and/or overload of the affected area, so rest is a crucial component of treatment. Acupuncture in this case may be required for a little longer, depending on the severity of the condition. Sessions can though be more widely spaced, say a week apart.
Research shows acupuncture can promote the healing of injuries by providing pain relief, breaking down scar tissue, and reducing swelling, bruising and inflammation. In the sports arena, it has also been shown to promote more rapid recovery after training sessions.
Please do call me to discuss your situation or to arrange an appointment. Below you can read the results of some of the research which has been undertaken into acupuncture for sports and performance. The trials vary in quality, but systematic reviews and randomised controlled trials are generally considered to provide the highest quality evidence. If you would like to read more about evidence quality, I would refer you to the British Acupuncture Council's description of the evidence pyramid.