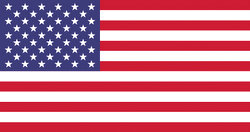 Researchers lead by Harvard Medical School in the US, have been studying the mechanisms behind acupuncture's ability to relieve pain. A total of 79 patients aged 18 to 60, with chronic lower back pain were randomly assigned to four weeks of either real or sham acupuncture. Six treatments were given in total per patient. Resting state functional MRI scans were performed prior to the first treatment and after the last treatment.
Fifty patients completed the study. Reductions in the extent to which patients were troubled by their pain, were observed in both treatment groups, with significantly greater pain relief occurring in the real acupuncture group. Real acupuncture was found though to increase connectivity between the periaqueductal gray and ventral tegmental areas of the brain, with the amygdala.
The authors conclude that acupuncture may simultaneously modulate connectivity between key brain regions, linked via the amygdala, to block pain signals. The amygdala is not only involved in pain signal processing, but it also plays a role in negative emotion management. The authors also point out that the pain relief observed is consistent with findings from systematic reviews testing the efficacy of acupuncture for chronic lower back pain. These reviews found that although differences between real and sham acupuncture are relatively modest, acupuncture is superior to both a non-acupuncture control and sham acupuncture for the treatment of chronic pain.
(Acupuncture Treatment Modulates the Connectivity of Key Regions of the Descending Pain Modulation and Reward Systems in Patients with Chronic Low Back Pain. Journal of Clinical Medicine, 3 June 2020.)