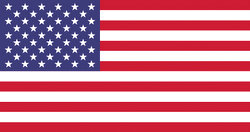 The New England School of Acupuncture in Massachusetts has announced that it will receive $1.2 million from the US Department of Defence, to run a clinical trial of acupuncture for Gulf War illness (GWI).
The US military already use acupuncture for pain control in injured service men and women returning from frontline duty, and US armed forces have had their first full-time acupuncturist in the form of Dr Richard Niemtzow, for some time. There has also been some research looking at the ability of acupuncture to help with post-traumatic stress disorder in relation to war. Common GWI symptoms such as fatigue, musculoskeletal pain, headaches, dizziness, skin problems, indigestion, shortness of breath, irritability, anxiety, insomnia, and depression, are frequently treated by acupuncturists anyway. Participants will include 120 war veterans from the Boston/ New England area, to be treated by professional acupuncturists with a minimum of five years experience. The focus in each case will be the patient's most distressing symptom.
More than 100 000 of 700 000 returning service personnel, seem to exhibit symptoms of GWI. These symptoms can persist for years after initial presentation, and their cause has so far eluded physical and laboratory investigation. Research at the US Centers for Disease Control and Prevention, is now pointing towards widespread nervous system damage as a possibility.
(The Acupuncturist, British Acupuncture Council Sept 2010; New England School of Acupuncture website news 23 June 2010.)