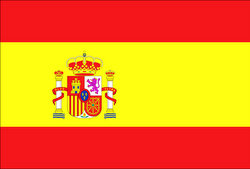 Researchers in Spain have completed a randomised, controlled trial showing that acupuncture treatment produces significant reductions in the pain of shoulder impingement syndrome. A total of 68 patients (mean age 33) were randomised to receive either true acupuncture, or sham acupuncture at non-acupoints. Treatment was given once a week for four weeks.
Immediately after treatment, pain intensity in the true acupuncture group decreased by 44mm on the visual analogue scale, compared with only 20mm in the sham acupuncture group. At three month follow-up, pain reduction in the true acupuncture group was 88mm, compared with 20mm in the sham group, showing a lasting benefit. Shoulder function scores also showed clinically meaningful changes associated with true acupuncture. No adverse effect were recorded.
The authors conclude that the use of acupuncture to treat impingement syndrome seems to be a safe and reliable technique to achieve clinically significant results and could be implemented in the therapy options offered by health services.
(Acupuncture treatment of shoulder impingement syndrome: A randomized controlled trial. Complementary Therapies in Medicine, April 2016.)