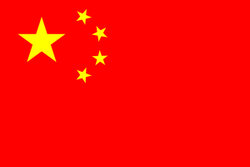 Research in China suggests acupuncture improves exercise capacity in patients with COPD (chronic obstructive pulmonary disease). A total of 102 patients with stable COPD were randomly allocated to receive either routine treatment plus acupuncture, or routine treatment alone. Acupuncture was given three times a week for six weeks.
After six weeks, perceived exertion for the acupuncture group, felt significantly better than that for the control group. The acupuncture group also exhibited improved exercise tolerance, suggested by improvements in their post-treatment six minute walk distance, lung function and oxygen saturation.
The researchers conclude that acupuncture is a safe and effective adjuvant therapy which effectively improves the exercise capacity of patients with stable COPD.
(Acupuncture treatment of lung-spleen Qi deficiency in stable chronic obstructive pulmonary disease: a randomized, open-label, controlled trial. Journal of Traditional Chinese Medicine, December 2019.)