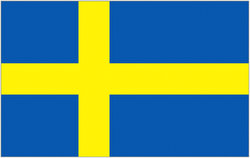 A team led by Lund University, Sweden has shown that a course of acupuncture improves subjective well-being for women being treated for anorexia nervosa. A qualitative analysis was undertaken on interviews from 25 patients, median age 29, taking part in a residential treatment programme. The programme included structured eating, medication, supportive dialogue and restrictions on physical activity. Patients were also offered acupuncture twice a week, in addition to usual care, with additional sessions available on request. Participants took part in the study for between one and twenty-six weeks.
Acupuncture was appreciated by patients: they felt it relieved anxiety and somatic symptoms, benefited both body and mind, eased the struggle to get better, and helped them in all phases of their recovery. It was described as an attractive, personalised part of the programme, and a tool that made it possible for them to influence their own wellness. The authors say "Many participants described how acupuncture could help them relax and get into a pleasant mindful state where they could rest and be themselves…. 'like getting a nice pause in your brain'. They could observe and process their thoughts, one by one, without provoking stress or a compulsion to act on them. Participants described how acupuncture taught them what it felt like to be relaxed in a natural way…. They experienced that they could concentrate better and focus on issues after acupuncture. The relaxation was described as a new, deep, experience, giving them an inner peace."
They go on to point out that although patients were offered acupuncture to reduce anxiety and stress, they actually experienced positive somatic side effects including less pain and easing of constipation and other stomach-related complaints.
(Getting Well Is More Than Gaining Weight – Patients' Experiences of a Treatment Program for Anorexia Nervosa Including Ear Acupuncture. Issues in Mental Health Nursing, 15 January 2020.)